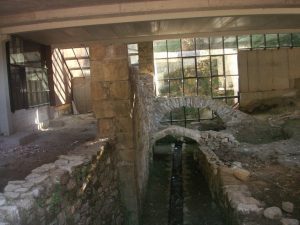 Munitibar, the town in the heart of Bizkaia that my dad is from, is small, maybe 500 people or so. It has 3 — soon to be 4 — bars and 2 churches, an anachronism from starting off as two separate barrios that eventually merged. I often think that they have it right, a bar/church ratio significantly higher than 1. (I think that the bar/church ratio in Los Alamos is probably closer to 0.03.)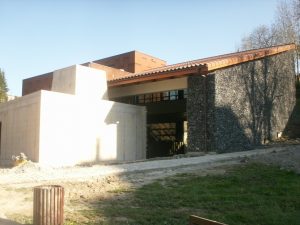 Munitibar is small, but it has ambition. My uncle and aunt showed me a new energy park that is being constructed in the open fields just a bit south of the plaza. The park, Bengola Natural Energy Park, is dedicated to renewable energy and is meant to be a center that demonstrates how different forms of renewable energy work and can contribute to our energy production systems, including wind, solar, and more. There are exhibits, so to speak, of different types of windmills, for example, in an open meadow overseen by the village cemetery (in an interesting contrast of old and new traditions).
The site of the center and museum is on an old iron works site, which was later converted into a mill. In the excavations for the main building, they uncovered some of the foundation and stone work of that original iron works, which have since been incorporated into the building as an example of using water to power industry. They are diverting water into a collecting pool that will feed into the building to drive, I believe, a new water wheel to demonstrate how energy can be extracted from water.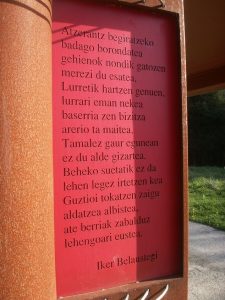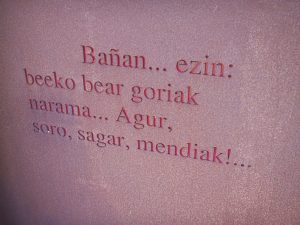 There are multiple scupltures and other features with quotes highlighting the ecological nature of the park. Some of those quotes are in the photos posted here — I would be very grateful if anyone was interested in translating them to English so I can better understand what the message is. There is a stage, a sort of ampitheater, for lectures and concerts dedicated to ecological themes. There is also a very large stone sundial, though local kids have already defaced it by popping wheelies with their motorcycles on it. I guess it's impossible, no matter where you are, to prevent that kind of stuff.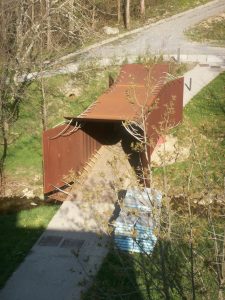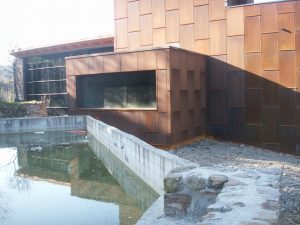 The park is still being finalized and the main building was under active construction when I was there. It was quite extensive, with some large exhibition rooms and what seemed to be possibly some conference rooms. It was originally expected to be completed sometime this summer, but with the crisis, it isn't clear that the funds will be available to finish it off. But, if not now, I'm sure it will be in the near future. Whenever it is finished, I look forward to seeing how they present renewable energy and the ways it can be used to enhance the way we interact with our environment.
More information about the park can be found here.