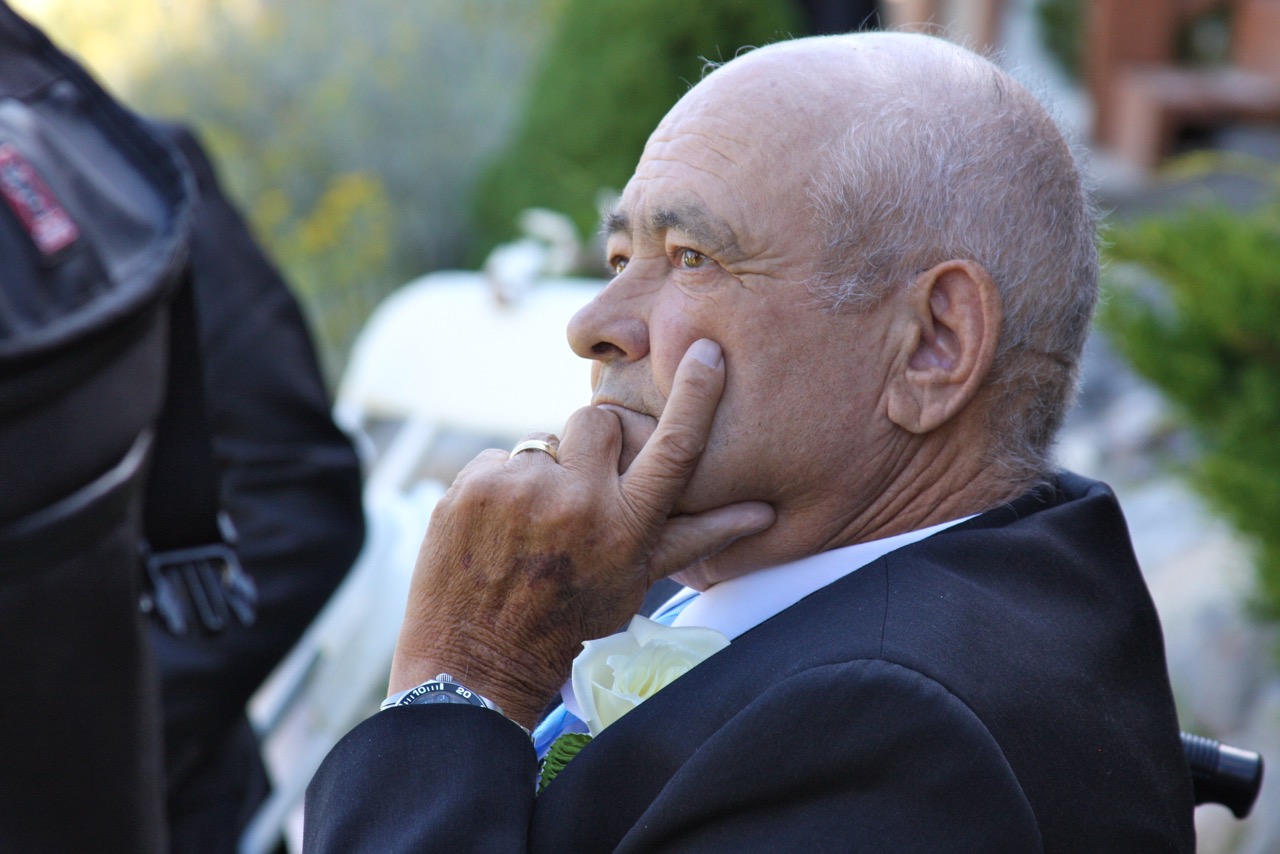 Pedro "Pete" Uberuaga Zabala
In the early morning of Thursday, November 26, 2015 – Thanksgiving Day – Pete passed away while sleeping peacefully in his home in Homedale, Idaho.
Pete was born on June 1, 1944 in Gerrikaitz (Munitibar), Bizkaia, Spain, to Teodoro Uberuaga and Feliciana Zalaba. He was the eldest of 8 children.
When he was 18 years old, he followed his three uncles to the United States on a three-year contract to herd sheep in the hills around Silver City, looking for opportunities to better his life. During a second three-year contract, he was introduced to his future bride, Monica (nee Telleria) Uberuaga, by her father, Jose "Joe" Telleria, in Jordan Valley, Oregon.
They soon relocated to Homedale, where they started their family and Pete began his long career as a truck driver, primarily hauling hay to local dairies. While the days were long and often took him far from home, he enjoyed interacting with the various people on his routes. He had many stories of taking his truck down treacherous roads in horrible weather and of his many attempts – not all successful – in evading weigh-station masters. He began his career working for Felix Anchustegui though eventually struck out on his own to be his own boss, living his version of the American dream. His dream culminated in his sons being able to go to college.
In 1997, after suffering a series of heart attacks, Pete was lucky enough to receive a heart transplant. His family always joked how the new heart – from a young woman – had made him a kinder, gentler man. And, he got a lot of years out of that heart and got to see a lot of special events – all of his sons graduating college, getting married, and having kids of their own. Eventually, while he fought a long and brave fight, he succumbed to multiple complications, dying in his sleep at his home with his family.
Pete was preceded in death by his parents, Feliciana Zabala and Teodoro Uberuaga, and three of his brothers, Santiago, Jose, and Antonio.
Pete is survived by his wife, Monica, his sons Blas, Tony, and David, and their wives Lisa, Christmas, and Shelley, and his grandchildren Teodoro, Estelle, Rose, and Kepa, his brothers Martin and Jose Luis, and his sisters Rosario and Begona.