Nor Naiz, Gu Gara (Who I Am, We Are) is a series aiming to explore the meaning of Basque Identity around the world, both within Euskal Herria as well as in the diaspora. For an introduction to the series, look here, and for a list of the previous entries, look here. I started this series back in 2010 and am reviving it. If you are interested in contributing, let me know.
Basque identity from a well-traveled, second-generation Basque living in Idaho.
By P.J. Mansisidor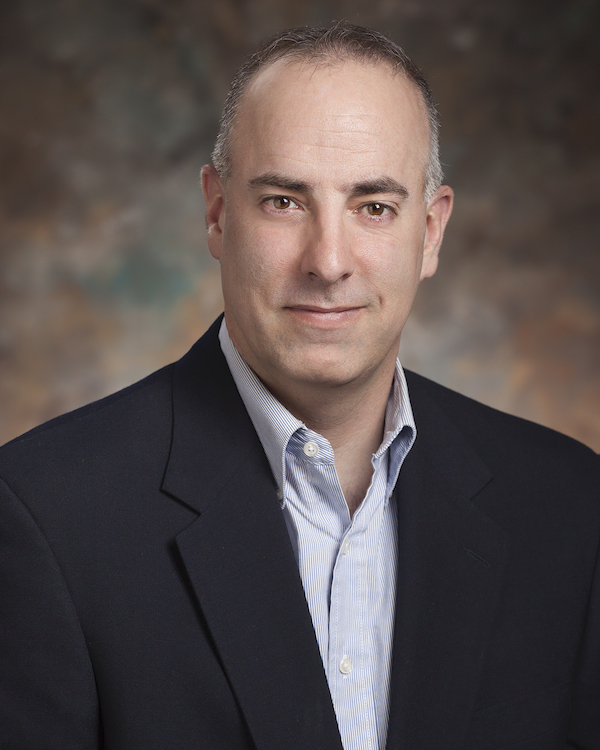 Let's start this off with a poke right in the eye. Humans desire meaning and purpose to their lives so not having an identity is like missing part of one's soul. Identity gives us clarity to where we come from, who we are and where we are going. Each identity, like the soul, is unique but Basque heritage provides a foundation that provides a unique bond. It's a bond that transcends generations, distance and backgrounds. All great stories come in three Acts so let's roll right into this.
Act I – Where I come from
I grew up in a Basque family on a small farm in a small town. That sentence is an identity right there, but it could be anywhere in the world. However, Homedale, Idaho has the benefit of having a Basque population and is less than an hour from Boise, Idaho, a large population of Basque people. Every parent tells their child that they are special. Being told you are Basque was the same thing in my family. Both my parents were 1st generation children to Basque immigrants that owned and worked their own sheep camps and boarding house. I based my background on stories of family work ethic, honorable nature and superhuman endurance to work as long and hard as the world required to uphold the family name that represented those values. Interestingly enough, this wasn't just a trait of being a 'Mansisidor', it was also the general trait for Basque people. I was fortunate to be surrounded by those hard-working Basque people in Homedale and Boise. I was born Basque, however, I didn't identify as 'Basque' as much as I was related to them. That identity wasn't mine yet and I feared I wasn't good enough or strong enough to live up to my ancestors.
Act II – Who am I
Developing an identity without a background is difficult. I was fortunate to be born Basque, but I didn't yet believe I was 'Basque'. Don't understand my meaning? Ok, go to church and ask a teenager, "Do you believe in God?" They'll pause, look worried and answer 'Yes'. Doubt is the biggest obstacle to faith of any kind. Faith in God, faith in yourself, faith in others. I didn't know myself well enough to have faith I even knew what my identity was or should be.
My parents involved me and my siblings in the Basque community and festivals. We took Basque dance lessons and performed at festivals. However, by the time I reached Jr. High School (7 & 8 grade) dressing up and dancing around became a liability in front of my non-Basque school friends and sports. It was hard to explain why I was dancing when I didn't own or believe in that identity yet and my friends certainly didn't get it. At 14 years old Jay Hormechea changed that path when I told her I wasn't joining the Oinkari Basque dancers in Boise. She grabbed my arm, hauled me away from my mother and looked at me: 'Your father danced, your sister and brothers danced… you will dance!' Now that my mind had been made up for me, I joined the Oinkari. (Turns out, Jay used the same tone when she met my Dad outside the Basque dance hall in 1960 and said 'Are you Basque? Then get in here!')
The Oinkari practice each Sunday in Boise so I went with my siblings and happily met new friends in the same boat as me. We were all able to reinvent ourselves in the Oinkari and transcend our fragile school identities (Version 1.0) and begin our improved self-identities (Version 2.0). Among this group I found that people my age valued and aspired to the values of being Basque. I became a better dancer and was appreciated for it. I gained confidence and faith in myself. This led to my identity epiphany. Confronted by friends at school being teased about a photo of me dancing in Basque costume I suddenly found myself snapping back saying "Yeah, I'm Basque, we work hard, play hard and celebrate by dancing!" I looked at each of them, "What have you got?" The biggest one of them was the first to recover from his shock and with a head hung in shame he quietly said, 'I don't have anything, I'm actually jealous you have something so fun to be a part of." Faith in identity earned, I'm definitely Basque.
Act III – Where am I going 
After that epiphany, the veil that clouded my path lifted. I'm not saying I knew where I was going exactly but I did know that I'd get there by improving my work ethic, honorable nature and superhuman abilities – being Basque. I traveled with the Oinkari Basque Dancers across the country, making new, life-long friends and creating enduring memories attributed to being part of the extended family of Basques around the world. No matter the language, dialect, background, we all had a common connection that we are Basque. We shared dances steps, card games and all learned what it meant to be Basque from other places. We found value in being Basque but also the type of Basque we were as individuals. I was separated from the Basque community for about 7 years working out of Spokane, Washington, and traveling around the world for work. When I traveled to other parts of the United States, I had to remember to explain the history of Basque to everyone. That's right, not everyone knows we exist. Europe was more aware of Basque but still just as curious about meeting a Basque from the U.S. I eventually moved back to Homedale and joined the Oinkari again. I became President of the club and during one "new-kid" introduction where new 14-year-old dancers come to practice and introduced themselves I found my next path. These kids were shy already but then standing up they explained a little of their lineage, "I'm only 1/2 Basque from my Dad/Mom", "I'm only 1/4 Basque from my Grandmother". After the third time of hearing an 'only' and a fraction I stopped the group. "Just so you all know, we are the 'Basque' dancers. If you are here, you are Basque. You can save the fractions for math class." I like to think I gave some 14-year-old a bit more faith in their identity that day. Since that time, I have enjoyed welcoming visitors from the Basque Country and showing them how we celebrate our heritage. I even had one girl say, "I had to come to the United States to understand what it means be Basque." We not only like and take pride in ourselves, we celebrate and share it with others. It's been eye opening to have non-Basque people come to our community and they, themselves volunteer, support, celebrate, donate, work hard and emulate all the traits I associate with Basque. Though they are not Basque by blood they have endeared themselves to our community and been accepted into our village.
Curtain Call
Work takes up a lot of my time now. I'm no longer dancing with the Oinkari but I still remain active in the Basque community.  I've been dating a non-Basque woman with two young teenagers.  It's not easy being a teenager or dealing with them as they search for their own identity.   But then I think about the teenagers I've taken around the country and the world with the Basque Dancers.  I took my two teenagers to the Sheepherder's ball in Boise not long ago.  Their fascination and awe in the large group of people but all the friendly interactions and dancing reminded me that even a little example of who we are can have a positive impact on others.  It's too bad that not everyone can benefit from having a village behind them to guide them to find their identities.  Many are left to dig up something from YouTube, Instagram and any other random outlet they can find to try and define where they come from, who they are and where they are going.  Now, my Basque may be different from your Basque, but I think we share a common pride that we are Basque and there are Basque traits we seek to see in ourselves.  I hope to continue to share my heritage with others to provide them with some background they can identify with and have faith in themselves as I do because I have faith that I am, because we are.
PJ Mansisidor was raised on his family's farm in Homedale, Idaho.  He earned a B.S. Mechanical Engineering degree from University of Idaho and an MBA from Northwest Nazarene University. PJ has traveled extensively in the U.S. and abroad.  He spent one summer living in Donostia (San Sebastian) studying at Esquela De Pais Vasco. PJ currently works at POWER Engineers in Boise, Idaho as a Sr. Packaging Engineer.  He is active in the Boise Basque Ezukaldunak club as we all the Homedale Txoko Ona club.  He continues to play pala and esku and is the Expo Idaho Chairman for Jaialdi 2015 and Jaialdi 2020.