It's Super Bowl Sunday, the culmination of the National Football League's season, which saw star quarterbacks like Tom Brady, Patrick Mahomes, Kyler Murray, and Dak Prescott light up the field (yeah, these last two are on my fantasy football team, so I might be biased; and I'm rooting for the Bengals!). However, there's another league, a bit further to the north, in which the son of Basque sheepherders was once the brightest star. He is one of the greatest to ever play in the Canadian Football League: Sam "The Rifle" Etcheverry.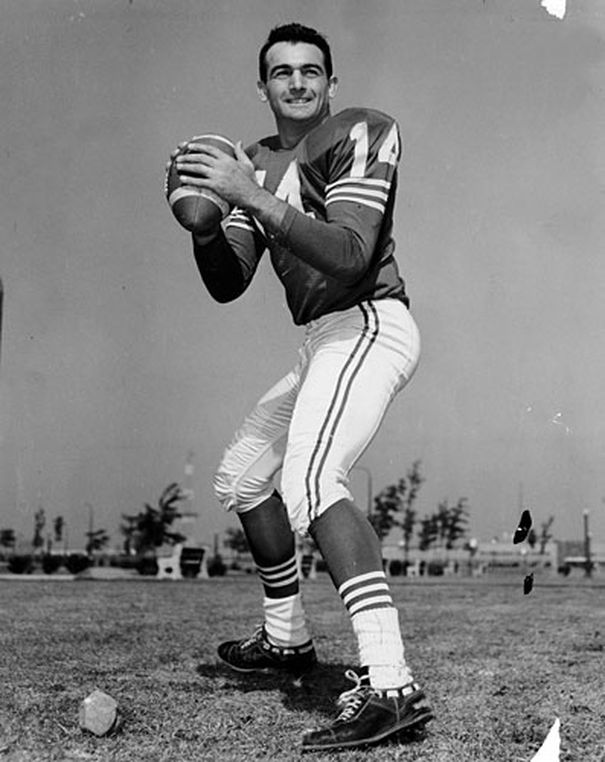 Primary sources: Newest Carlsbad Hall of Famer remembered as childhood hero, Mike Smith, Carlsbad Current Argus; Sam Etcheverry, Wikipedia.
Thanks to Eneko Sagarbide for suggesting this topic.