La Tamborrada is a 24-hour festival taking place every January 20, the feast day of the city's patron Saint Sebastian, in Donostia. Over 100 different bands dressed as soldiers and cooks march through the city throughout the 24 hours of the day, starting at midnight.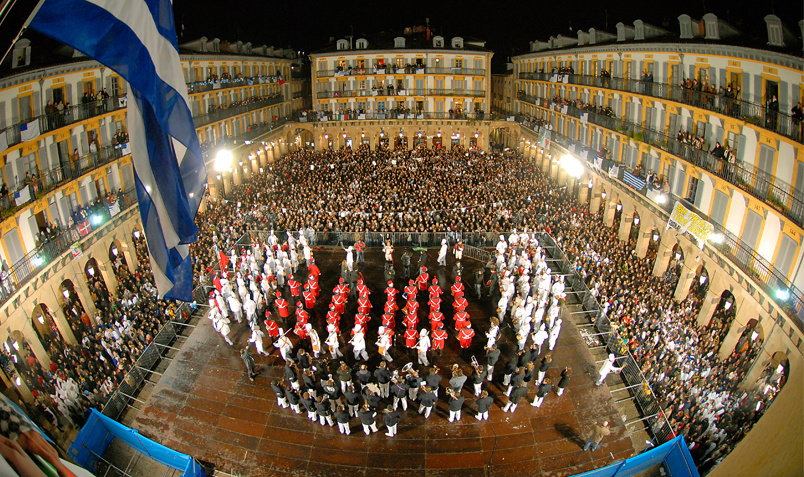 The celebration is said to have originated with people (either kids or women) banging on buckets, barrels and cans to mock the soldiers parading through the streets. The soliders may have been an occupying force of Napoleon's, stationed in the city after burning a large chunk of it to the ground.
In 1881, the city council gave the organizers of the festival drums stored in the barracks of San Telmo. The next year, they gave them uniforms left over from Napoleon's troops. This was the first year the bands paraded in military costume. These costumes gave the festival a connection to the events of August 31, 1813 when Napoleon destroyed much of the city. Thus, the connection may not be as direct as legend implies.
Though upwards of 20,000 people directly participate in the Tamborrada, the festival is better considered as over 100 drumming groups containing up to 100 people each. These are divided into two parts: one with drums, which represents the military population, and another of barrels, which represents civilians.