The Basque Country is well known for its cuisine. Building on a rich tradition of food — pintxos, txokos, fish, cheese, and more — Basques have also been leaders in pushing the boundaries of gastronomy. Two news stories popped up in my feed that exemplify both the importance of Basque cuisine and the leadership of the Basque Country in the world of food.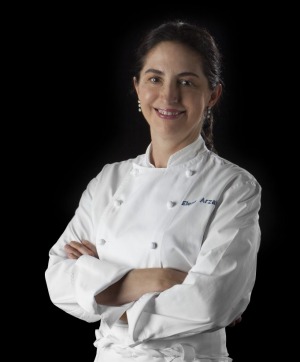 Elena Arzak is one of the two chefs — the other being her dad Juan Mari — that lead the restaurant Arzak, a three Michelin star restaurant and one of the top 50 in the world in 2018. In an article in GoodFood, she describes how important food is to the Basque culture. She highlights how the Basque Country's distinct geography gives it the best of both the land and the sea and how that leads to a special relationship with food. The article highlights her own list of the best of the Basque Country, from avant-garde restaurants to craft brews.
Then there is Usune Etxeberria, a scientist who is pushing the frontier of so-called precision gastronomy, in which modern genetics are used to help develop very specific diets to help avoid disease while keeping the pleasure in the food. She and her colleagues have already shown how examining the gut microbe can be used to help develop diets that help prevent injuries in soccer players. They are also using artificial intelligence to complement these studies. The ultimate goal is to develop personalized menus that help combat disease specific to each of us.
Both women emphasize the life-long connection to food that being from the Basque Country brings. Whether it is developing world-class menus or specialized menus tailored to each of us, this connection is the foundation for revolutions in cuisine.