Dance is such a key component of Basque culture, especially for those living in the diaspora, where it is a central aspect of Basque identity. Almost all Basque kids who grow up in Basque-rich communities spend a few years in a dance group. I spent a few years in Caldwell'eko Eusko Dantzariak, started in 1980 by Gloria Lejardi (who now leads Herribatza Dantzariak in Homedale), until my parents finally relented and let me quit (if I'd only known then how much women appreciate men who can dance…). I never graduated to the big leagues, the Oinkaris of Boise, one of the most famous Basque dancing troupe outside of the Basque Country.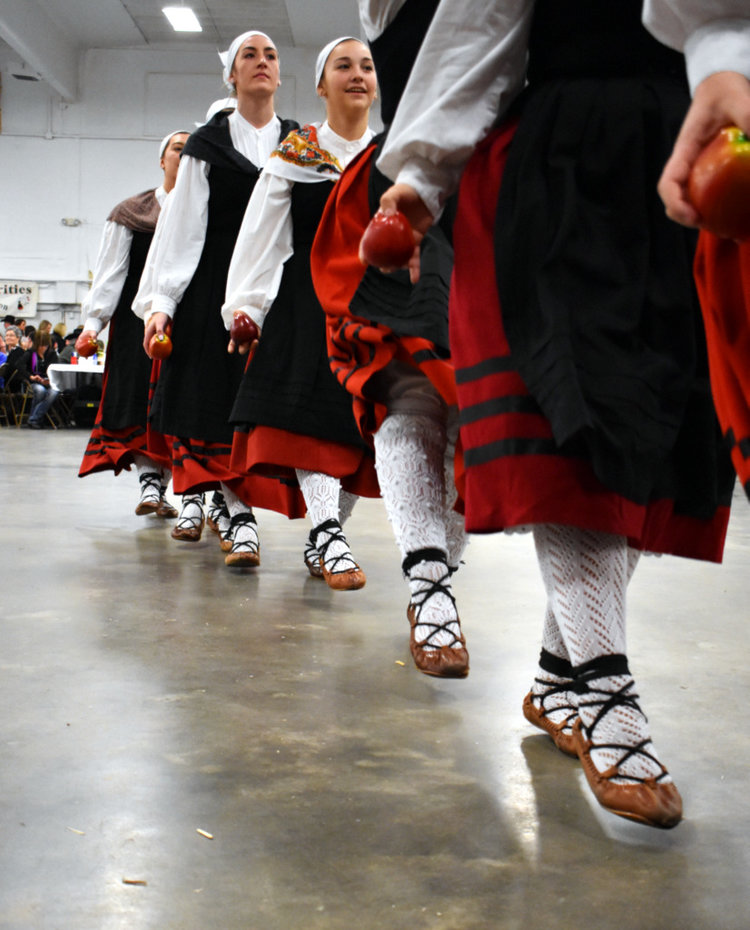 The Oinkaris were formed over 50 years ago. A group of aspiring Basque dancers traveled to the Basque Country in 1960, where they made contact with a dance troupe in Donostia. They were inspired to create a similar group in the United States, and the Oinkaris were born. "Oinkari" is a Basque word for dancer, literally meaning "one who does with his feet."
The group was originally led by Albert Erquiaga and Diana Urresti, with music provided by Jim Jausoro and Domingo Ansotegui. Their first performance was at Christmas time in 1960 at the Sheepherder's Ball. Since that initial performance, they have danced an untold number of times, expressing their Basque pride not only in Idaho, but also Washington DC, Seattle, New York, and Montreal. They have also performed multiple times in the Basque Country.
Literally hundreds of young men and women have called themselves part of the Oinkaris over the years. Their dance repertoire has grown from the original handful of dances they learned in the Basque Country to nearly forty different dances that represent all corners of the Basque Country.
Today, the Oinkaris have a full group of leaders that coordinate performances and practices, outreach, and fundraising. The musical accompaniment has grown to a full-on band, including Dan Ansotegui (Domingo's son), Teresa Franzoia, Joey Haas, Alex Wray, Mitch Murgoitio, and Miren Aizpitarte.
Primary source: the Oinkari's website.