The United States has a thriving Basque community, driven primarily, though not exclusively, by many years of immigration to the US West. California is the state that the most Basques call home while Boise, Idaho, is the city with the largest number of Basques. However, it is tiny Winnemucca in northern Nevada – with only about 8000 people – that has the highest percentage of residents – 4.2% – that call themselves Basque.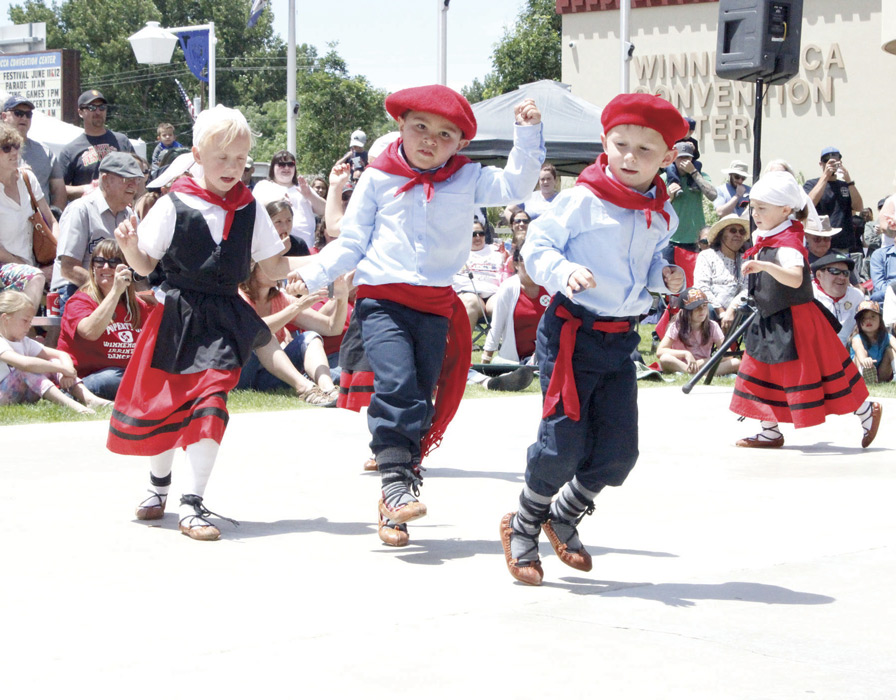 As with much of the US west, Basque originally arrived in Nevada as part of the gold rush, but quickly established themselves in livestock to help feed the growing population. Winnemucca, on the train line between Salt Lake City and San Francisco, was a natural stop with ample lands and opportunity.
Winnemucca has the most Basque restaurants per capita in the country. One of the oldest is the Martin Hotel. The building that would eventually house the Martin Hotel was built in 1878 and first hosted a brothel. It wasn't until 1913 that the building was purchased by Augustine A. Martin and Elisee Henri Martin, who turned it into a Basque restaurant and boarding house, with 25 rooms. The Winnemucca Hotel, perhaps the oldest building in the town having been built in 1863, was another staple of Basque life in Winnemucca. It was demolished a few years ago.
Some of the first Basques to apply for US citizenship were in Winnemucca. In 1873, José Erquiaga, Juan Aldamiz, and Diego Ferraro, all residents of Winnemucca, applied for citizenship. Some of these were also among the first sheep ranchers.
In 1911, three Basque ranchers – Pierre 'Pete' Erramouspe, Jean Baptiste Laxague, and Bertrand Indianowere – were found killed at Little High Rock Canyon, just outside of Winnemucca. The murders were attributed to Shoshone Mike and his band, though the details of what occurred and the follow-up retaliation against Shoshone Mike's family are vague at best.
Antonio Ascuenaga and Jose Navarro, who brought sheep to Jordan Valley, Oregon, had started in Winnemucca, heading north in 1889. In 1891, Jose Uberuaga took his outfit to Idaho. Thus, Winnemucca served as a gateway for the Basque settlement of eastern Oregon and western Idaho.
The Winnemucca Basque Club – Euskaldunak Danak Bat – was established in 1947. The first president was Julio Laucirica. In 1978, the club hosted their first annual picnic, a tradition which has been going strong ever since – the club just hosted their 42nd annual picnic in June. In the 1950s, the Irrintzi Dancers dance group was formed and continues to perform at Basque events across the state and beyond.
Primary sources: How a Remote Nevada Town Became a Bastion of Basque Culture, Smithsonian Magazine; Basque Culture; Winnemucca.com; Totoricagüena Egurrola, Gloria Pilar. Estados Unidos de América. Nevada. Auñamendi Encyclopedia. Available at: https://aunamendi.eusko-ikaskuntza.eus/en/estados-unidos-de-america-nevada/ar-26810/; Home Away From Home, Jeronima Echeverria