1634: In the early morning, six rebels involved in the Salt Uprising, riots in Bizkaia protesting a salt tax imposed by Philip IV, are arrested, inc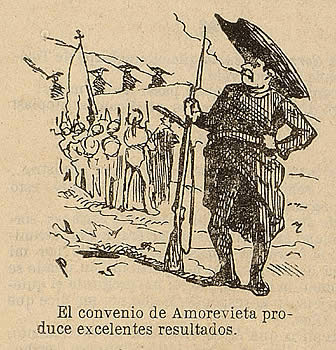 luding their leader Juan de Larrabaster. They are tried and executed that same day. The salt tax had greatly affected the cod trade, of great importance to Bizkaia.
1872: The Amorebieta Agreement is signed, bringing peace to Nafarroa and the Basque Country, at least for a short time, after Carlos VII flees into France after a defeat at Oroquieta earlier in the month. Francisco Serrano represents the government and Fausto Urquizu and Juan E. Orue the Carlists. The Agreement promises, amongst other things, amnesty to the Carlists. However, later that year, the Third Carlist War erupts, ending in 1876 with the final defeat of Carlos.