Here are some recent stories I found particularly interesting.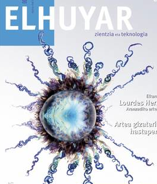 In September, Elhuyar will publish the 300th issue of its science journal, Elhuyar Zientzia eta Teknologia. The journal was created in 1974 to promote the use of Basque in technical and scientific fields. More info here.
Elhuyar is an organization named after the Basque Elhuyar brothers, who in 1783 isolated the element tungsten for the first time.
The Basque cycling team, Euskadi-Euskaltel, was in danger of loosing its sponsor, Euskaltel, the Basque telecommunications company. You might recognize the bright orange jersey the Euskaltel riders wear. Fernando Alonso, a formula one race car driver (who is currently second in the F1 world championship race), has agreed to take over the team. Alonso is also a past winner of the F1 championships. His involvement provides some assurance that the Basque riding team will continue on. More info here.
If you are planning a trip to the Basque Country any time soon, these two articles might give some inspiration. First, Alice Short writes in the LA Times about her adventure in the food of the Basque Country, from the now famous Arzak to a few random and pleasant discoveries.  Then, Fiona Duncan describes her discovery of Biarritz, now a thriving surfing city, and the rest of the Côte Basque.
Dendrochronology is the study of the age of wood and is used to both identify the age and origin of wood, for example used to make boats. Dendrochronology has been used to identify the origins of a ship found in the bay of Newport, in the United Kingdom and it has been determined that the ship, indeed, had origins in the Basque Country. More info here.