When I first started this site, one of the first things I added was Charley Shaffer's list of Basque restaurants in the US. Charley simply loved Basque-American food, particularly the family style dining that was typical of restaurants in the US west. As he describes in his introduction to his list:
Meals are typically served family style. Occasionally you may be seated at a long table with others; this is most likely to occur at the historic hotels. Dinner will be delivered in courses: soup and bread, salad, beans, french fries, and a meat entree. Lamb is popular, but so are beef, pork, and chicken, and occasionally seafood is available. Sometimes you will have a choice among two or three entrees, but everything else will just arrive at your table. A dessert of ice cream will probably be included.
There will be plenty of food; this is not a light meal.
The family-style Basque restaurant was once a common feature of the American landscape. But, over the years since Charley first sent me his list, I've gotten a steady stream of emails notifying me that, one by one, these restaurants have closed. The latest note was about the historic Winnemucca Hotel, which, while having stopped being a Basque restaurant for a number of years, is slated to be torn down. While stalwarts such as Noriega's and Epi's are still thriving, as a whole, these restaurants are certainly in decline.
At the same time, my news feed brings a constant stream of reports about new Basque restaurants. These new restaurants, seemingly inspired by the new and internationally recognized cuisine and the pintxo culture in the Basque Country itself, are, in contrast to the family-style restaurants characteristic of the American west, more uniformly spread out across the country. Some recent examples include Anxo Cidery & Pintxos Bar in DC and La Cuchara in Baltimore. These newer restaurants seem to be targeting a different clientele, one the is maybe more metropolitan and less connected to Basque-American roots.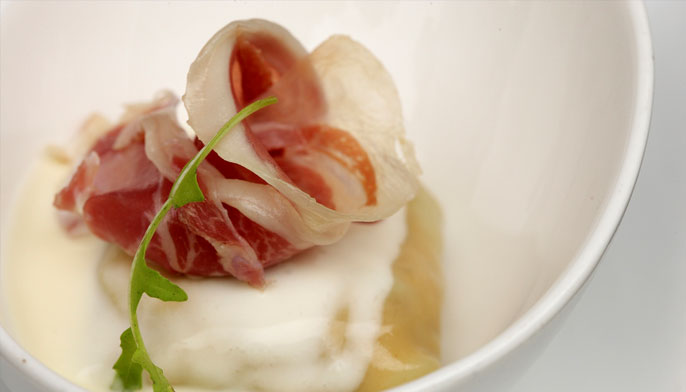 It doesn't seem to me that these two changes are necessarily related. The decline in the traditional Basque-American restaurants is, at least in part, due to the aging sheepherding generation. Many of these restaurants were connected to boarding houses and directly served the Basque sheepherding community and, by extension, their families. As those original immigrants have aged, with no one to continue the tradition, their restaurants have closed their doors. At the same time, the culinary reputation of the Basque Country has increased — San Sebastian has more Michelin stars per square meter than any other city in the world except Kyoto, Japan — and that has spurred a wider interest in Basque cuisine. These seem like parallel but independent developments.
I'd love to hear about people's memories dining in some of these historic places.