My dad was Basque through and through. He didn't have the typical trappings — he never did any folk dance and I never saw him wear a txapala. While when he got older he played mus and made chorizo and jamon, he didn't do these things when I was a kid. However, whenever he got together with his friends, whether at our house, at a Basque festival, or just standing around a pickup truck along some dusty dirt road, the air would be filled with the harsh tx and k sounds of Euskara.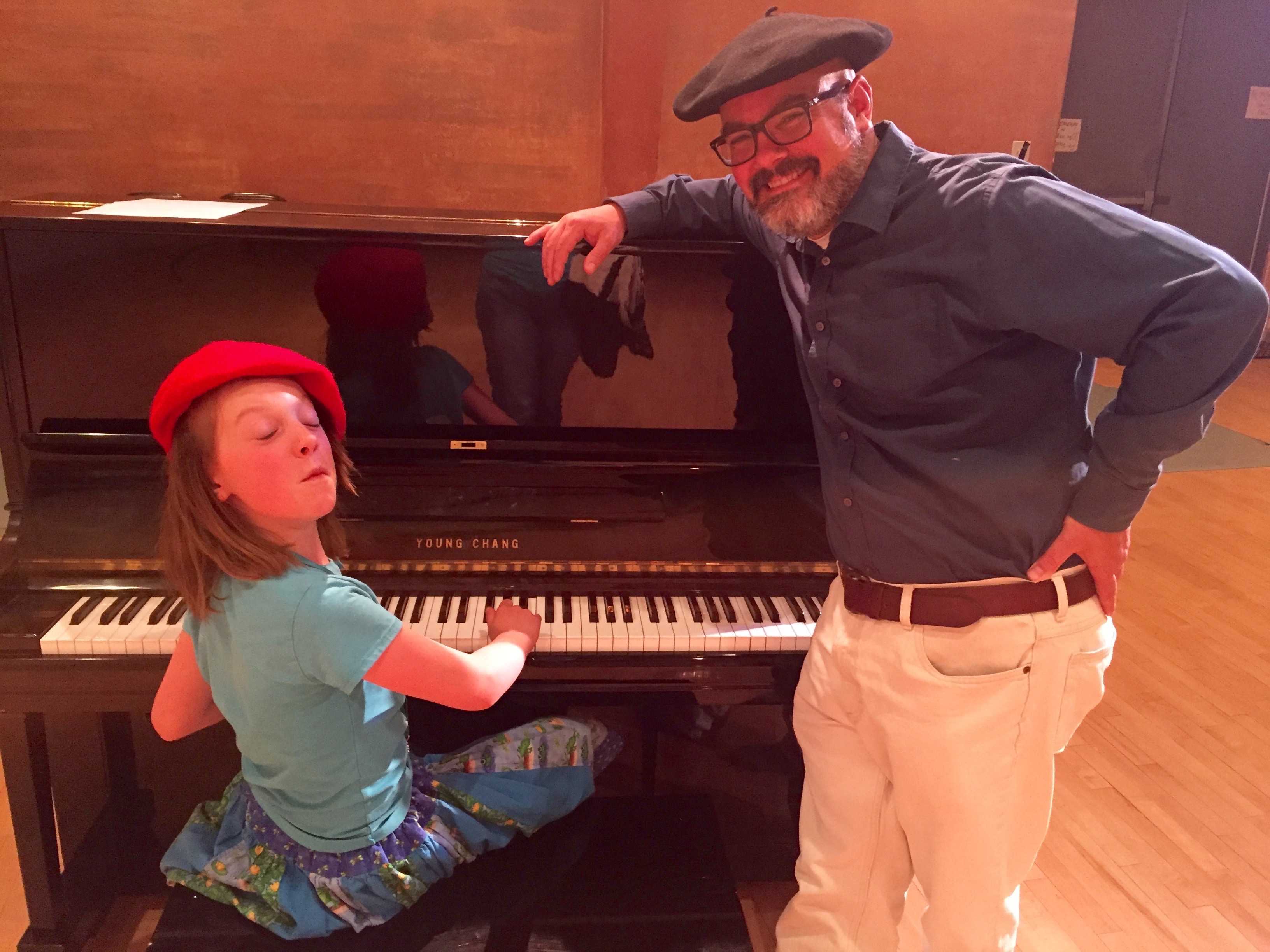 The only times I heard him sing in Basque were when we poked and prodded him to sing something to my daughter. Something in Basque from his childhood. (He didn't grow up with the modern stuff and, whenever he heard me play Negu Gorriak in the car, he just shook his head.) Almost invariably, the song he would end up singing was Txalopin Txalo.
I thought it would be great if my daughter, who is learning to play the piano, could learn to play Txalopin Txalo. I searched for a piano score and, luckily, found a book at the University of Wisconsin that had one. A friend of mine (thanks Izabela!) sent me a scan of the score and my daughter's piano teacher tweaked it for piano (thanks Kirsten!). So, mission accomplished: I had found the song and now my daughter could learn this song her aitxitxe would sing to her.
Or so I thought. My daughter's school holds what they call a "Coffee House," or talent show, every few months where the kids show case all kinds of things they practice, from piano and violin songs to skits they write to martial arts demos. My wife and I brought up the idea to my daughter that it would be great if she played Txalopin Txalo at one of these. And, she enthusiastically agreed, with one condition: I would have to sing with her.
Anyone who knows me knows that I don't sing. I'm embarrassed to sing in front of my wife and daughter (though they might say that is partially because of the music I listen to). I haven't sung in public since the by-gone days of being an alter boy. Well, minus a few times in a semi-drunken stupor at some fiesta in Euskal Herria, but those don't count.
In any case, my daughter, with a lot of support and encouragement from my wife, practiced hard and mastered the song. And, on Friday, we performed it in front of her school. My daughter began with a little introduction:
My aitxitxe, or grandfather, was from the Basque Country, in Spain, where they speak a language, Basque, that is not related to any other language in the world.
Whenever we asked him to sing me a song in Basque, he would sing this lullaby, called Txalopin Txalo.
It is about a cat that is playing on a mirror and hiding in shoes.
My aita, or dad, said that if I learned to play it on the piano, he would sing it with me at Coffee House.
This is for you, dad!