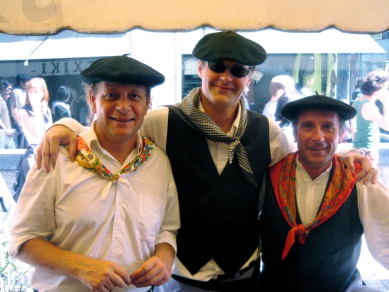 Some of you may recognize the name Mikel Morris.  He has written the definitive Basque-English dictionary, the Morris Student Plus. Mikel, born in the United States, has lived in the Basque Country since 1978.  As part of his efforts to live in Euskadi, he created the Morris Academy, an English language school in Zarautz.
As a foreigner who has immersed himself in to Basque culture and Euskara, he has a unique perspective on the language. In this interview, Mikel describes his tribulations in getting his dictionary published, shares his thoughts on the Basque government's policy regarding Euskara, and teases us with hints on his next project, the Morris Magnum, which promises to be the largest bilingual Basque dictionary yet.
Mikel is very blunt in his observations of the state of Euskara, not because he is in any way anti-Basque, but because of the opposite, because of his love for the language, because of his desire to see Euskara not only survive but thrive.
This interview is the first in a series of interviews with Mikel.