I was in San Antonio this week for work. The Minerals, Metals and Materials Society, better known as TMS to materials scientists, has an annual meeting that floats around the country, and this year it was in San Antonio. This conference brings together researchers from around the world that are advancing our understanding of materials, from more applied aspects such as how materials corrode to fundamental insights into the nature of grain boundaries — the interface regions between grains that occur in all but the most defect free of materials.
In any case, on Wednesday, my last night in San Antonio, I was returning to my hotel after a dinner on the river walk. (An aside: being from Idaho, I always class California, Texas, and Florida in these bins of "places that are horrible and I never want to visit." However, I've been pleasantly surprised by Texas and have particularly enjoyed San Antonio the few times I've been there.)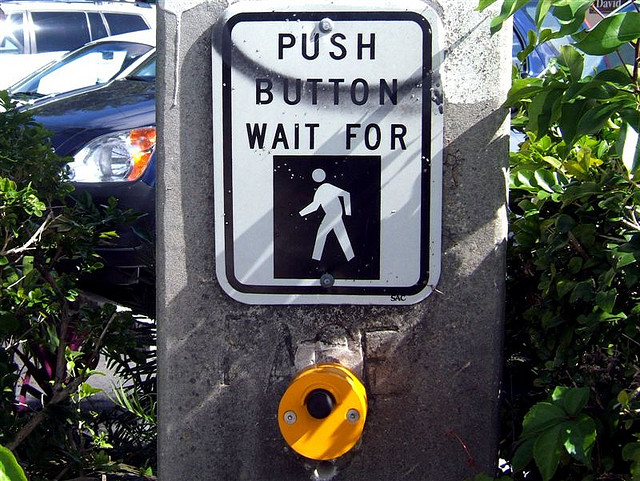 Anyways, I was waiting at a crosswalk for the light to turn. A family approached the corner — the parents, a baby in a stroller and a little boy of maybe 5 or so. Suddenly, the crosswalk is going nuts: "wait," "wait," "wait," blared from the speaker over and over. At some point, the parents start yelling at the boy. I suddenly notice that they are yelling at him in Euskara. My Euskara being piss-poor, I understood only a few words ("zikin" being the one that jumped out at me).
As they pulled the boy away from the button, the light changed and we crossed. As we crossed, I asked, in my broken Spanish (which is infinitely better than my piss-poor Euskara), if they were from the Basque Country. They looked at me warily and said "yes," at which point I told them that my dad had been from there and that I lived for a year in Donosti (learning the little bit of Euskara I do know). They, coincidentally, are from Donosti.
We talked for a minute about their vacation in the Americas (starting from Mexico, going up into Texas, after which they were heading east). It was a brief conversation, lasting only a few minutes, and I never caught their names. But, it struck me how even recognizing Euskara is like being part of a secret club, where people you might not otherwise recognize as being from the Basque Country are instantly recognizable. A few words of Euskara and suddenly there is a connection.
This has happened to me before. I met a couple of guys who were speaking in Basque in a line leaving an airplane in Germany. It's always cool to make these connections, facilitated by the strange and wonderful language of the Basque Country.