One of the biggest features at any Basque festival, at least in the United States, is the sporting demonstration, the herri kirolak or rural sports. Events often include weight carries, tug-of-wars, and wood chopping. These are all inspired by the activities one might encounter on the family baserri, the work that kept the family farm alive. Given how central these are to the human experience, it might be a bit surprising that running doesn't feature more prominently. However, while ultra-running — running distances of more than 26 miles — is gaining popularity, the Basques have a long tradition of running great distances.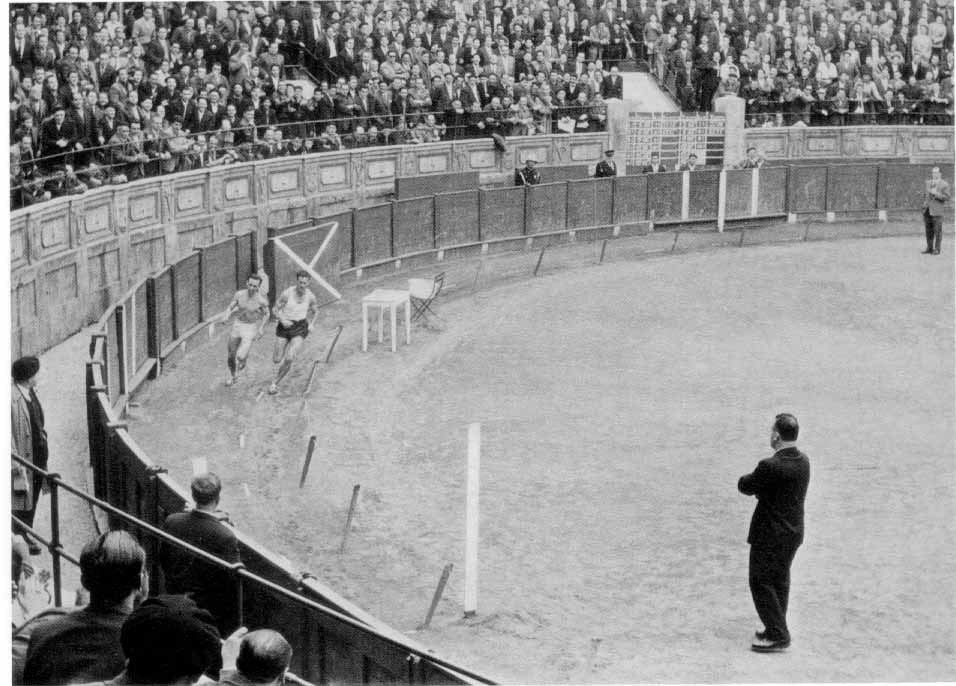 As far back as the 16th century, Basques were known for their endurance as runners. They were often employed by aristocrats to run messages for them. While others were also employed, Basques enjoyed a special reputation for their running prowess, leading to the phrase "to run like a Basque" in France and the recommendation by the writer Henri Estienne that letters be taken by "your Basque, who runs like the wind." Indeed, one runner, employed by Vicomte Francois-Armand de Polignac, ran from Le Puy to Paris and back in 7.5 days, covering a distance of about 500 miles.
Actual competitions first appeared in the 18th century. Numerous races were held, and famous runners — or korrikalaris — were established. One of the most famous families was the Igarabides. The father, Domingo, was famous for his win in a race between Betelu and what is now Ordizia, a distance of 37 miles crossing the mountains between the two towns. His sons, Martín Miguel, Santiago, and Antonio were also famous runners.
These races were often between two runners, not a crowd, and not only did they involve endurance, but the runners had to pick their route. They weren't given a course, they were just given the starting and finishing points and they had to figure out the fastest way between the two. However, as these races became more popular, fixed routes were established, to prevent fans from influencing the race. This also led to course records, where runners were not only running against their opponent, but also those runners who had already run the route.
With urbanization, running became a spectator sport and races were increasingly held in arenas, such as bullrings, starting in the early 20th century. One of the first such races was held in Eibar in 1911. One of the runners, Garrinaga, ran 60 laps, or 4.97 miles, in 25 minutes. At the time, the world record for 5 miles was held by Alf Shrubb at 24:33.4 minutes.
While distance running became more institutionalized with the advent of the Olympics and the Spanish Athletic Federation, the driving force for competitions in the Basque Country was always betting. Bets were made for who would win the race, how long it would take them to run certain parts of the race, and when runners would catch one another.
However, today, such races, involving only two runners over great distances, have disappeared, replaced by more popular races in which large numbers of runners compete. That said, Basques continue to compete in ultra-running. In 1983, Alfredo Uria ran from Bilbao to Madrid, almost 250 miles, in 48 hours. And, in 1996, he set what was then the fastest time known for running 1000 miles: 12 days, 17 hours, 59 minutes, and 19 seconds.
Primary source: The Great Running Traditions of the Basques by Andy Milroy.