Adventurer. A spy, maybe for the British, maybe for the Nazis. Smuggler, black marketeer. Concubine? Marga d'Andurain was many things, though the details of her life have become too blurred between fact and fiction to know the whole truth. Men, including two husbands, died in her wake. She certainly was an adventurous soul that couldn't stay in one place, writing in her memoir: "The worst boredom in life is monotony. This stubborn monotony that I always want to escape."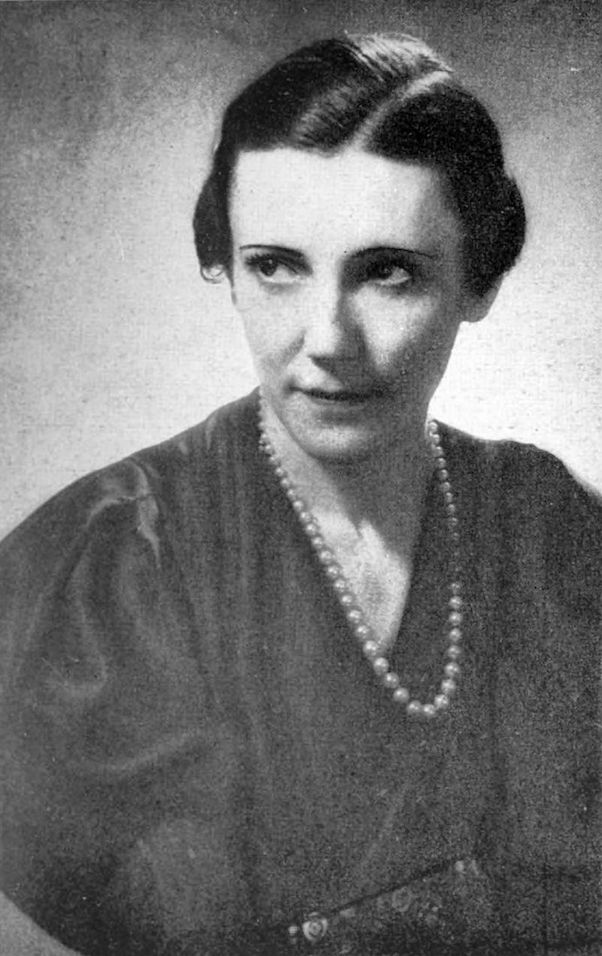 Marga was born Jeanne Amélie Marguerite Clérisse on May 29, 1893 in Baiona. Her father, Maxime Ernest Clérisse, was a judge while her mother, Marie Jeanne Diriart, was a housewife. In 1911, she married her cousin, Pierre d'Andurain, taking the surname with which she would become infamous.
She grew up studying at various religious schools, including the Ursuline school of Hondarribia. Even from a young age, she rebelled against the system that confined her, and other young women, to specific roles in society. She was so rebellious and wild that, according to her own account, her family attempted to have her exorcised. She later claimed to be heir of the famous adventurous spirit of the Basques.
She and Pierre shared a love for exotic countries, and they traveled extensively together, first to places like Portugal, Morocco, and Algeria and later to Argentina and the Middle East. Their stay in Argentina, where they had thought of starting up a ranch, was cut short by World War I and Pierre's desire to fight for his homeland.
After the war, the family was broke and destitute. Marga, despite resistance from her family, started two businesses that proved successful, one decorating apartments which she bought and resold (maybe one of the first flippers) and another where she created artificial pearls. However, in 1925, after she inherited her father's estate, the family, now with two sons, moved to the Middle East, starting in Algeria and stopping in Egypt before settling in Syria.
In Syria, Marga bought a hotel, the Zénobie, where the family lived for about a decode. She began an affair with a British intelligence officer, which raised suspicions that Marga was a spy.
In 1933, Marga decided she wanted to visit Mecca, which would make her the first western woman to visit the city. To make her visit happen, she arranged a marriage to a Bedouin, Soleiman Abdelaziz Dikmari. Marga took on the name Zeinab bent Maksime. As soon as they arrived in what is now Saudi Arabia, Soleiman died. Suspicion immediately fell on Marga and she was arrested, first held in the Governor's seraglio, and later in the police dungeons. Prosecutors requested that she be stoned, but she was ultimately acquitted and released, thanks to the efforts of the French consulate, though some reports indicate she was pardoned by the king.
However, this episode led to a certain amount of fame and Marga recounted the events to counter the versions that appeared in the press. She claimed that the king of Nedj, Ibn Saud, convinced she was a spy, had Soleiman killed to frame her.
Upon her release, she remarried Pierre. However, Pierre was murdered not long after (either by poisoning or multiple stabbings), in December of 1936. As suspicion again fell on Marga, she fled Syria and returned to Europe.
Life in Europe, ravaged by two world wars, was difficult and Marga turned to dealing goods, especially paintings, on the black market. She also traded in opium. She was again put on trial, this time for the suspected poisoning of her cousin (or nephew) Raymond Clerisse. He had scrawled on a subway ticket "Candy which Marga gave me had a strange taste." Marga was eventually acquitted.
Marga died on November 5, 1948 at the age of 55 while onboard her yacht off of the coast of Morocco, murdered by Hans Abele, a former Gestapo agent. Her body, thrown off the side of the yacht and into the sea, was never recovered.
Primary sources: Estornés Zubizarreta, Idoia. ANDURAIN, Marga de. Auñamendi Encyclopedia. Available at: https://aunamendi.eusko-ikaskuntza.eus/en/andurain-marga-de/ar-53/; Marga d'Andurain, Wikipedia