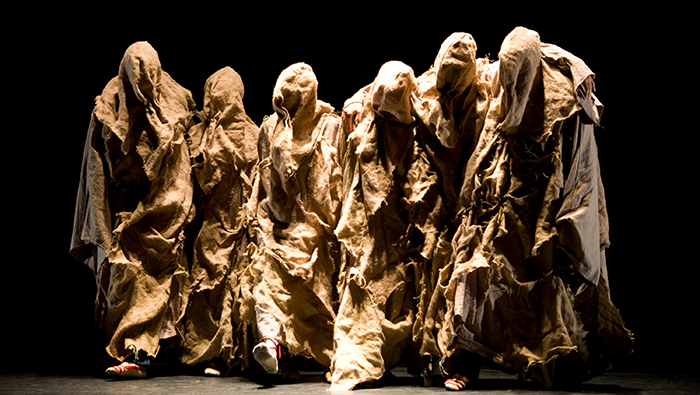 Santa Fe is certainly not the center of Basque culture. However, it is enough of an art town that one is continuously surprised. We've had Basque poets, dancers, txalaparta players, and more grace the area, even though the number of Basques that are truly interested in these things is rather small. And so it was with the Trey McIntyre Project (TMP) performance at the Lensic Theater.
To be fair, the TMP performance was not only Basque related. There were three different acts, with the last being the ballet Arrantza, commissioned in support of the Basque Museum and Cultural Center in Boise. Now, I'll admit, I'm not much of a dance guy. Ballet of any form doesn't do much for me, and modern ballet probably even less so. But, it is a rare opportunity to see anything Basque in Santa Fe, so we took advantage.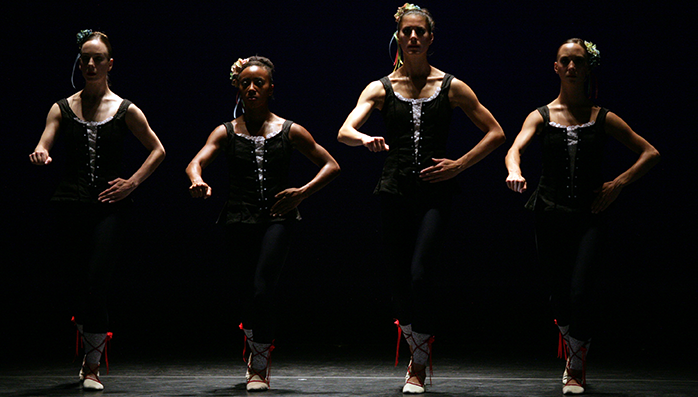 Arrantza was interesting in that the dance wasn't only to music, but to interviews of Basques of various stripes recounting tales of their lives in the old country. And while there were certainly modern interpretive dance steps, there were enough based on Basque folk dancing that I recognized, and reminded me of friends who spent many more years doing Basque dance than I ever did. It was an emotional performance, evoking both the Basque culture of Idaho but also of Euskal Herria itself. If it comes to your area, I would highly recommend it.
As we were leaving, I recognized Alicia, who had been a co-extra on the Longmire set. In an odd sequence of serendipitous events, her parents were with her, including Dave Lachiondo, the current director of the Basque Studies Program at Boise State University and one of the editors of the new Basque studies journal Boga. Even more amazingly, one of their companions was an old work colleague of my wife's from her time at Hewlett-Packard, a man who is now on the Board of Directors of TMP. It is truly a very small world! We were able to catch up with all of them and even meet a few of the dancers. It was a very exciting and special night. Sometimes, you never know what will come to town, and what it will bring with it!