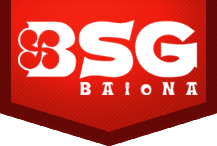 Ok, so maybe this isn't a common problem, but if you are hosting a Basque-themed party, you might be at a loss for finding those party favors and decorations that have that Basque touch to them. BSG Baiona has you covered! They have toothpicks with Basque flags, Basque flag banners, and much more. Some nice items for your kitchen table as well. Though, I'm not sure they ship across the ocean…
Another thing that is hard to find is paraphernalia for Euskal Selekzioa — the Basque Selection or the Basque "national" team. Kukuxumusu has some great shirts for supporting the team, including what looks to be the official jersey. Plus, their rendition of the Basque coat-of-arms is simply cool! Something I might have to add to a Christmas wish list…
Here is a nice video that showcases Basque speakers in the United States. It's about 30 minutes long and consists entirely of Basques talking in Euskara with each other in the United States, along with commentary from a Basque narrator (this is a documentary that is aimed towards Basques in the Basque Country to learn something more about the survival of the Basque culture and language in the United States).

And here is a great video featuring the group Hinka, performing their song Begira. The music features, amongst other things, an alboka. Some great music! I couldn't find a website for the group itself, but this Youtube clip is just great!

Garbiñe Candina & Lucía Timpanaro are teachers in the Basque Country who are developing materials to help teach Basque. This Youtube clip shows one of their efforts. This might be useful for kids trying to learn some Basque vocabulary?